Hiring Truck Drivers
Transport Services and innovation are at the core of what we do, and as we are growing, we're hiring truck drivers to join our team.
In case you want to drive for us or help our business grow, there's a place for you in the GPEX family.
When you join our team at GPEX Transport Inc., we'll help you grow up and reach your career aspirations.
We are currently in need of Experienced Class 1 Team Drivers/ Owner Operators for scheduled runs from Winnipeg, MB.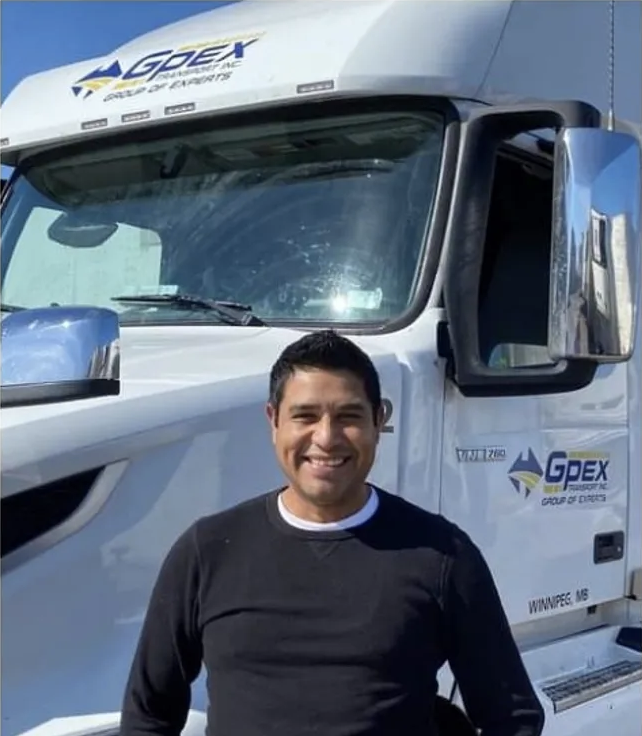 hiring Long haul truck driver/Owner Operator
Work for a group of experts – 16 Prairie Place RM of St.Andrews Manitoba R1A 3P2
Gpex Transport is a trucking company with dedicated runs throughout Canada and United States.
Our staff enjoys secure and consistent employment hauling freight for a number of the best companies in Winnipeg. Gpex Transport has a new and well maintained fleet to serve our clients and convenience our employees. We offer a competitive pay package with safety and performance incentives, benefits, vacation pay as well as a good home and work life balance. If you are looking for a position with a well established transportation company, with great growth potential here's your chance to join our team!
We are currently in need of Experienced Class 1 Team Drivers.
Job Type: Full-time
Experience: truck driving: 1 year (Required)
License: Class 1 Drivers License (Required) with not more than demerits points.
We offer:
Receive a market driven pay package (that includes layover pay, wait time pay and an attractive pick and drop package).
Operate well maintained equipment (we have a PMVI certified Shop)
Get consistent miles every month (on average SOLO 10,500-15,000 Miles per month and Team 24000-28000 Miles per month.
Be driving new Freightliner Cascadia trucks with Park Smart, Detroit Assurance 5.0 Collision Mitigation Technology, deluxe sleepers and fridges
Have an excellent insurance and benefits program for you and your family
Get 2 days off back-to-back every week (weekly resets in Winnipeg)
Get onboarded in a manner that will ensure your success
Have training and mentoring opportunities
Be working with experienced/senior dispatchers
Receive your pay via direct deposit every 2 weeks
Work for a company that understands you and your family's needs for work/life balance
Be known by your name and not the Unit # of the truck you drive
You should be able to perform the following duties:
Operate Class 1 tractor trailer combination
Communicate effectively with customers, dispatch, managers and safety
Maintain accurate and up-to-date log books.
Perform Inspections and safety checks.
Skills Requirements:
The ability to work legally in Canada
A Class 1 driver license (or jurisdictional equivalent) with air endorsement
A minimum 6 months over the road (OTR) experience
A clean commercial driving abstract (or one with minimal safety violations may be considered)
A criminal record search must be undertaken
Acceptable English language comprehension/skills
Above average customer service-related skills
Must be able to work as part of a team
Reefer experience is considered an asset
ELD (electronic logging device) experience is considered an asset
Benefits:
Dental care
Disability insurance
Extended health care
Life insurance
On-site parking
Paid time off
Vision care