We are the one of Canada's most reputed transportation companies, offering transport and logistics services across North America. 
Transport Services and innovation are at the core of what we do, and as we are growing, we're looking for talented people to join our team.
In case you want to drive for us or help our business grow, there's a place for you in the GPEX family.
When you join our team at GPEX Transport Inc., we'll help you grow up and reach your career aspirations.
We are currently in need of Experienced Class 1 Team Drivers/ Owner Operators for scheduled runs from Winnipeg, MB.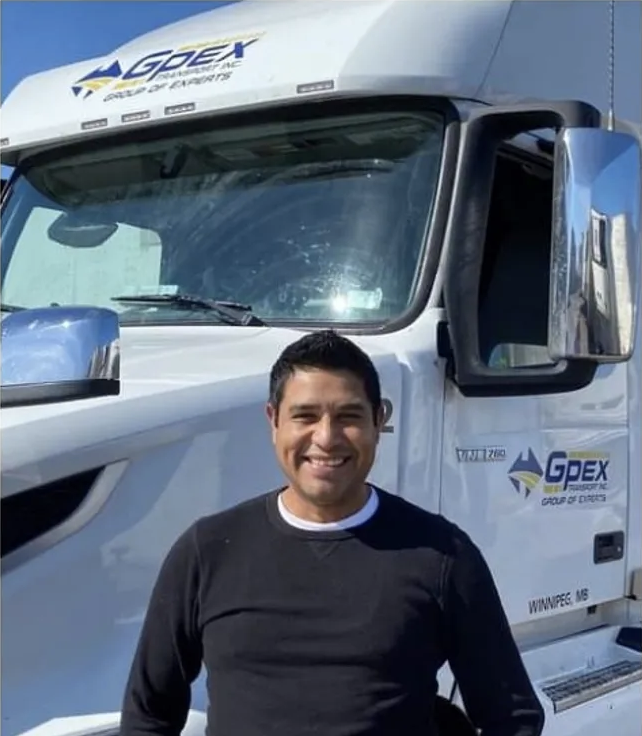 We are hiring drivers!
Work for a group of experts – 16 Prairie Place RM of St.Andrews Manitoba R1A 3P2
Gpex Transport is a trucking company with dedicated runs throughout Canada and United States.
Our staff enjoys secure and consistent employment hauling freight for a number of the best companies in Winnipeg. Gpex Transport has a new and well maintained fleet to serve our clients and convenience our employees. We offer a competitive pay package with safety and performance incentives, benefits, vacation pay as well as a good home and work life balance. If you are looking for a position with a well established transportation company, with great growth potential here's your chance to join our team!
We are currently in need of Experienced Class 1 Team Drivers/Owner Operators for scheduled runs from Winnipeg, MB.
Job Type: Full-time
Experience: truck driving: 1 year (Required)
License: Class 1 Drivers License (Required) with not more than demerits points.
You should be able to perform the following duties:
Operate Class 1 tractor trailer combination
Communicate effectively with customers, dispatch, managers and safety
Maintain accurate and up-to-date log books.
Perform Inspections and safety checks.
Skills Requirements:
Class 1 driver's license
Driver abstract must be in good standing with no more than 2 demerits
Minimum 1 year driving experience
Mountain driving experience will be considered an asset.
Be accommodating to dispatch requests
Positive Attitude
Familiarity with Reefer Trailers
We offer:
New and well maintained equipment.
Competitive hourly rates offered.
Excellent dispatch team with fair mileage distribution.
Team drivers and Owner Operators welcomed.
Dedicated lane for team run
Great Benefits, Vacation Pay and Bonuses.